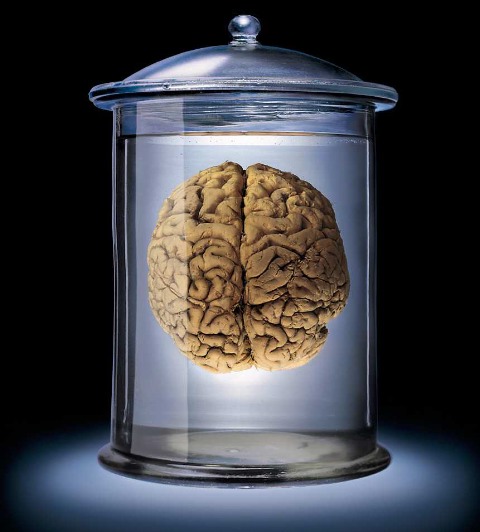 On the bright side, for kids who were unable to attend Jesse's memorial service this gave them an opportunity to say their final goodbyes.
Andrew and Korisha Shipley's son, Jesse, 17, was killed in a car crash in 2005.

Their daughter, Shannon, was also a passenger in the same crash, and "witnessed her brother Jesse in tremendous pain, suffering severe injuries, which ultimately resulted in his death," court papers said, the New York Post reported.

[...]

Two months later, several of Jesse and Shannon's classmates from Port Richmond High School, US, were on a forensic science club field trip at the Staten Island mortuary, where they saw a brain being kept in a jar of formeldahyde.

In what a judge called "a surreal coincidence," the "label on the jar indicated that the brain was that of Jesse Shipley".

[...]

"A couple of the kids noticed it immediately, and the kids who knew him became really distraught," said Shipley family lawyer Marvin Ben-Aron.

Some of the students even started taking mobile phone pictures of the brain, which were confiscated by their teacher, Ben-Aron said.

"They ended the trip almost immediately," the lawyer said, and returned to school, where one of the students told Shannon what they'd seen.
[heraldsun]